Low cost biostimulant seed treatment breakthrough on Dryland Maize +44% root and +27% shoot growth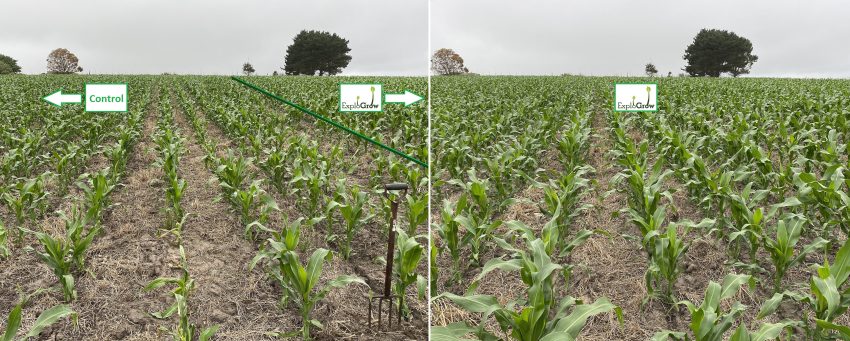 "Leave no seed uncoated!"Izak Van Der Merwe -​ A leading Maize, Macadamia and Dairy farmer
Bio stimulant seed treatment observations on Maize +44% root and +27% shoot growth at V11 stage

Location: Humansdorp, Eastern Cape
Crop: Dryland maize silage
2 litres of ExploGrowTM was applied per ton of seed
17ml per ha.
Dryland Maize cost: R7.74/ha
Maize silage had a dramatic response to a seed treatment with ExploGrowTM poly microbial bio stimulant versus the untreated control area (the control area was also treated with a single strain: Trichoderma harzianum 2x109 spores/gram).
Table1. The maize silage seed treatment trial
Control

ExploGrowTM

Thiamethoxam (neonicotinoid) 600g/l

Thiamethoxam (neonicotinoid) 600g/l

Seed treatment fertilizer mix
(P, K, Zn, Mn, Cu, Humic Acid)

Seed treatment fertilizer mix
(P, K, Zn, Mn, Cu, Humic Acid)

Trichoderma harzianum
2 x 109 spores/gram (potential CFU: 2 billion per ml)
potentially = 0.0000084 - 0.0000092 ml per seed

ExploGrowTM at 2 litres per ton of seed
5.7 x 109(CFU 5.7 billion per ml)
= 0.00042 - 0.00046 ml per single seed!

The Treatment:
Table 1 (above) shows the two treatments used to coat the seed.
Both received an insecticide, a plant nutrient seed-treatment, and a microbial treatment.
Maize seed treatment observations at stage V11 summarised:
Total mass: +27.9%!
Roots mass: +44.5%!
Leaf mass: +22.9%
Ave. height / H1: +7.5%
Ave. height / H2: +3.4%
Ave. No. Leaves: -0.9%
Circumference of the stem: +9.6%
Plants per 50m: +5.1% (better germination)
​"We've never had germination like this" … "In spite of colder than usual soil temperatures this year, we have had outstanding germination on the areas we seed treated with ExploGrow." Izak Van Der Merwe -​ A leading Maize, Macadamia and Dairy farmer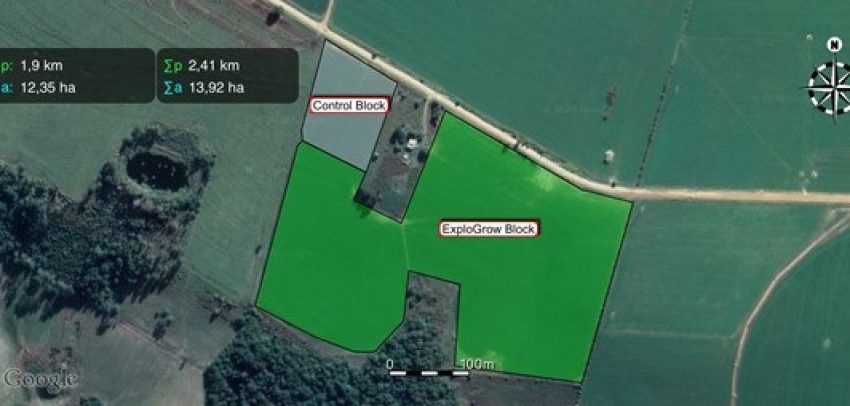 Image 1. Shows the treatment area for these two blocks (Control and ExploGrowTM treated)
In-field assessment:
An in-field assessment was done at the V11 stage.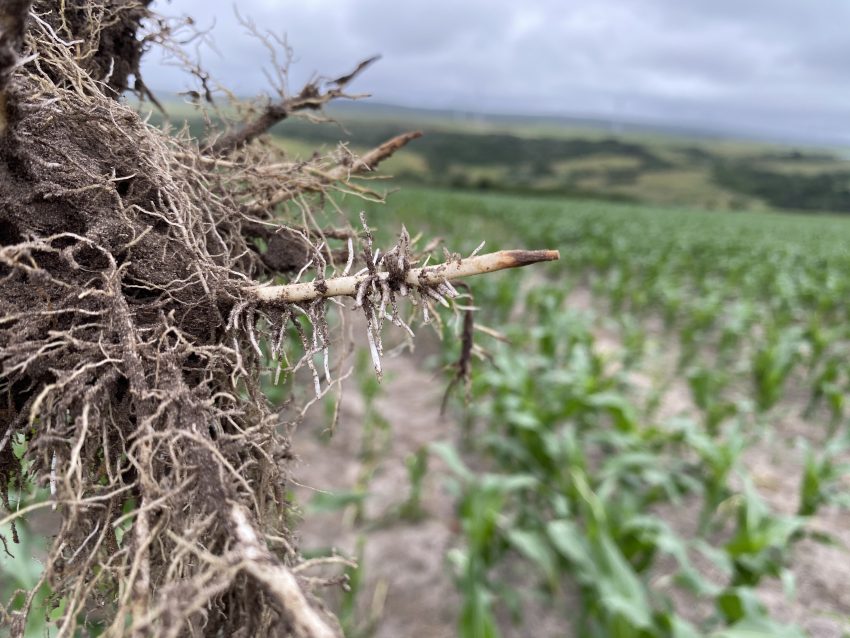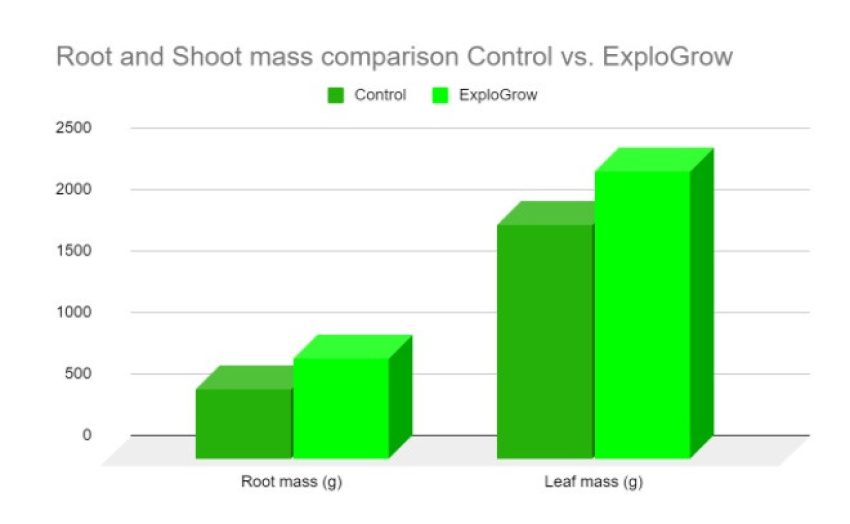 Chart 1. Root and Shoot comparison of the Control plants and ExploGrowTM treated plants
How to apply ExploGrow™ to your seeds in general Agriculture:
Commercial seed treatment machines are available for purchase.
Alternatively, manually treat the seed(s) with a knapsack sprayer and "turn" using spades. If the manual method is used, it is important that the operation is done on a clean and dry surface.
Dilute 1 - 10 liters of ExploGrow™ in 20 liters of water. This is enough to treat 1 ton of seed.
Once seed is treated it should be allowed to dry before being placed in the seeder and sowed in the field.
This will be best achieved if the seeds are spread out.
Recommend dryland grain crop application rates:
Cost: R7.74 - R9.10/ha
Recommend irrigated grain crop application rates:

Cost: R9.10 - R91.00/ha
If the treatment of the seed is not possible or not desirable for any reason, another option is to apply ExploGrow™ through the irrigation system or via a boom spray shortly after planting and watered in to ensure contact with the seed. Apply late afternoon to ensure thorough absorption.
For more details on measurement procedures, further comparisons and more research visit:
---