Bio-fertiliser Field Test: Large and Delicious Strawberries
Preliminary test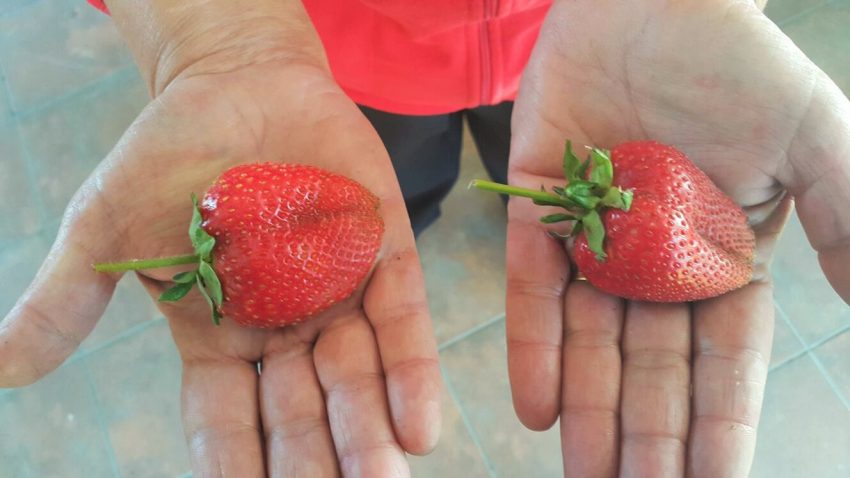 Mara van Staden treated her all her strawberries with ExploGrow™, growing the biggest and juiciest crop that she has ever enjoyed on her farm.
Strawberry sugar quality (Brix)
Spar Supermarket strawberries: Brix 5 to 6
ExploGrow™ strawberries: Brix: 9 to 11

After closely following the result on Mara's farm, a farmer in the Eastern Cape committed to a full ExploGrow™ strawberry control test to help establish the exact difference that the ExploGrow™ microbes will make to his strawberries.

"The biggest and most delicious tasting strawberries that I've ever produced" Mara van Staden, strawberry grower, Cradock, South Africa.
---