Bio-fertiliser Field Test: Potatoes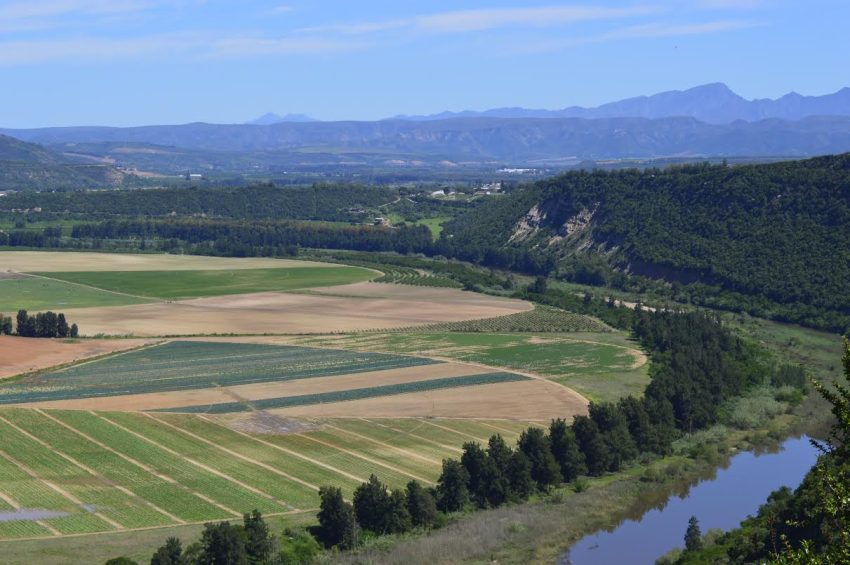 UPDATE: Louis Trichard, December 2018
The potato farmer added ExploGrow to his normal potato fertilizer program
Having seen the positive effects on other crops, he treated all is potatoes
No control areas where left, simply year on year comparisons where made
ExplowGrow was applied through pivot irrigation
The potato farmer achieved new multigenerational record (the first time that ExploGrow was applied to his potatoes).
The record potato harvest broke the previous record by 6 tons per hectare and was 23 tons per hectare above their average/target yield.
Full case study with more details to follow soon.
------------------ end of update ----------------------
Potato trial: Hankey
Four potato plants were selected for analysis, two ExploGrow treated plants and two untreated plants for control.
The two ExploGrow treated potato plants:
Yield: total of 11 potatoes = 2,403 kg.
Brix = 5,5 °Bx
The two untreated potato plants:
Yield: total of 5 potatoes = 1,340 kg.
Brix = 3,5 °Bx

Yield increase: 79%
Brix increase: 57%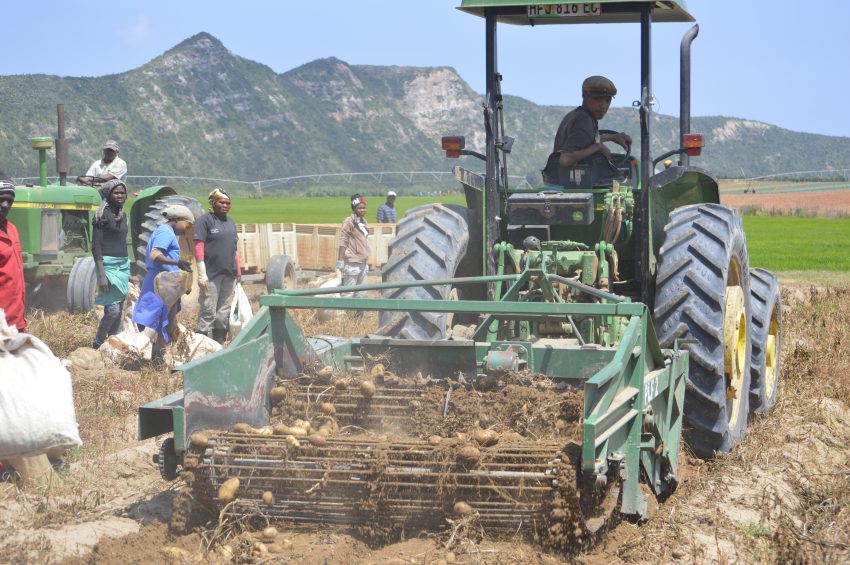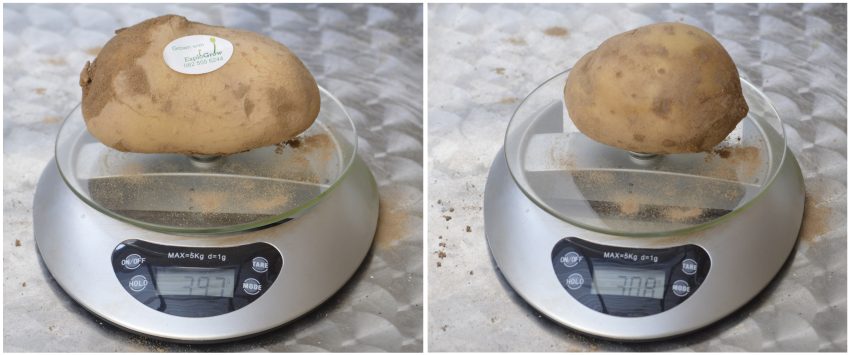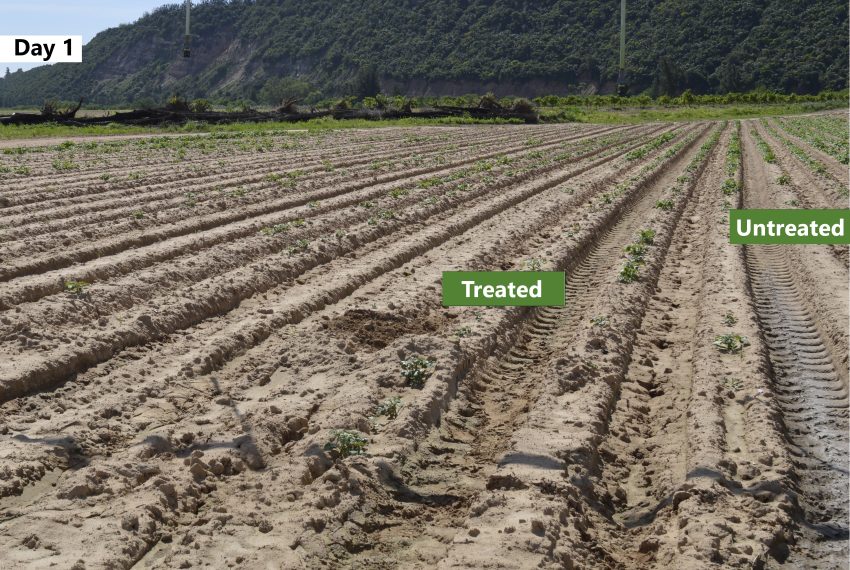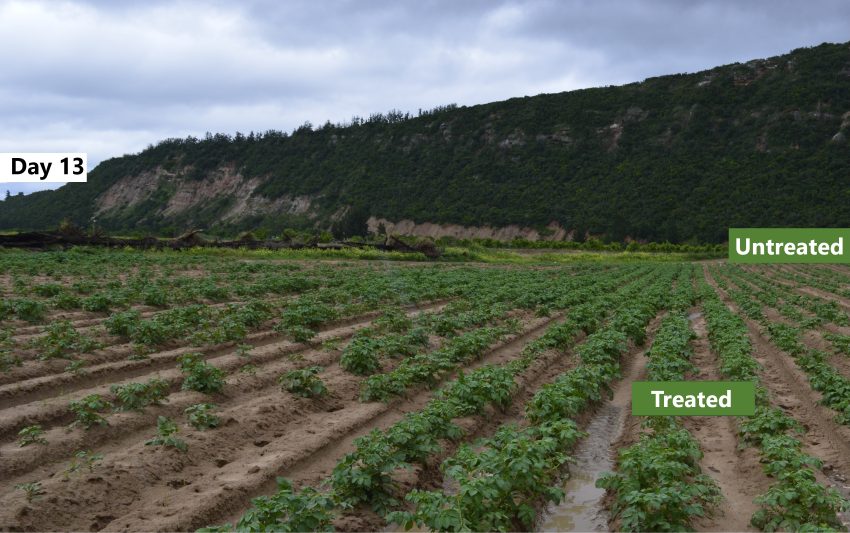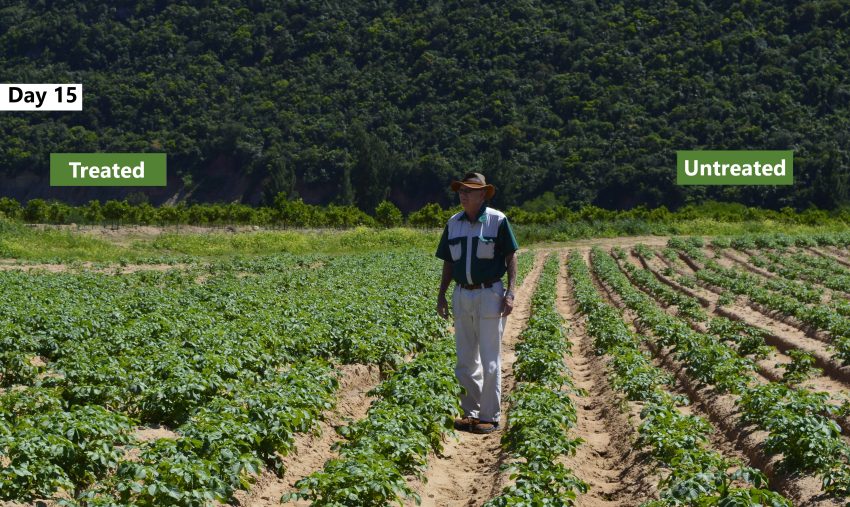 ---