​Limpopo potato farmer crushes 60-year-old farm record with 88 tons per ha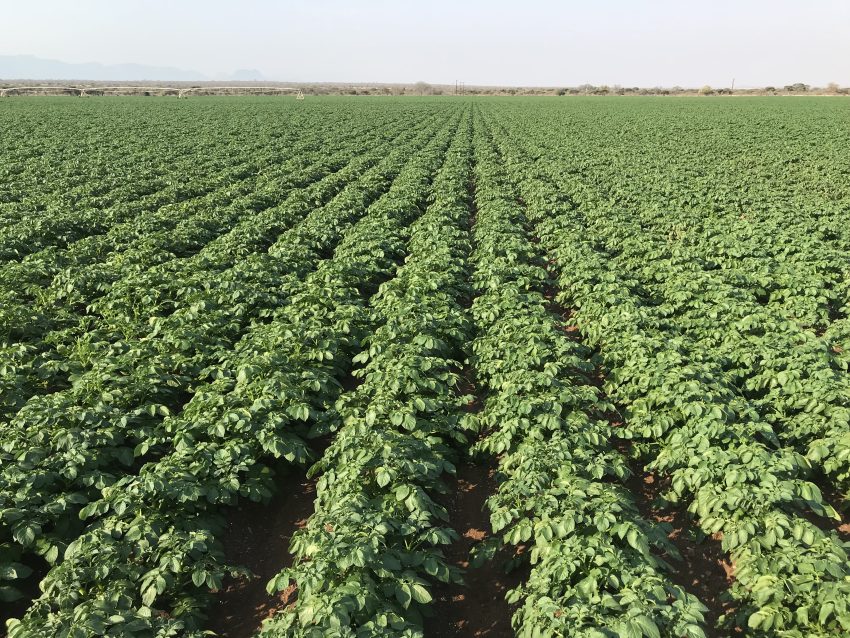 UPDATE: Sandveld, Western Cape

Feedback from three farm trials in the Sandveld produced an additional 10, 15 and 16 tons per hectare. The Viking potato specialist reported that the 16 additional tons per hectare, resulted in around R100,000.00 per hectare of additional income to the farmer.
That equates to a return on investment (ROI) of around 2,500%!
Limpopo potato farmer achieved 88 tons per hectare, a new 60 year farm record
After seeing the positive effects on other crops, the farmer added ExploGrow™ bio-fertiliser to his normal fertiliser program, treating all his potatoes.
He left no control areas (only year-to-year comparisons)
ExploGrow™ was applied by pivot irrigation between 8 and 10 liters per hectare
18 potato lands were treated with ExploGrow™ (just over 100 hectares)
New farm record: 88 tons per hectare was achieved on one of the 18 potato lands
Remarks from the farmer:

"Very happy with the yield, quality and sizing that was much better then normal year-on-year averages"
"The potato plants we're growing so well (healthy and strong) that they looked like they had a few more weeks left in them to produce even more tons per ha, nevertheless we harvested on the scheduled dates."
"ExploGrow™ has become an integral part of our fertiliser program, going forward, we will be reducing chemical fertilisers and trialling slightly longer growing periods."
The new farm record improved upon the previous record by +6 tons per hectare and was +23 tons per hectare above the average target yield.
The farmer (based in Limpopo) invited us to bring any serious potato farmer to "come and see for themselves". Please contact us if you would like to arrange an appointment.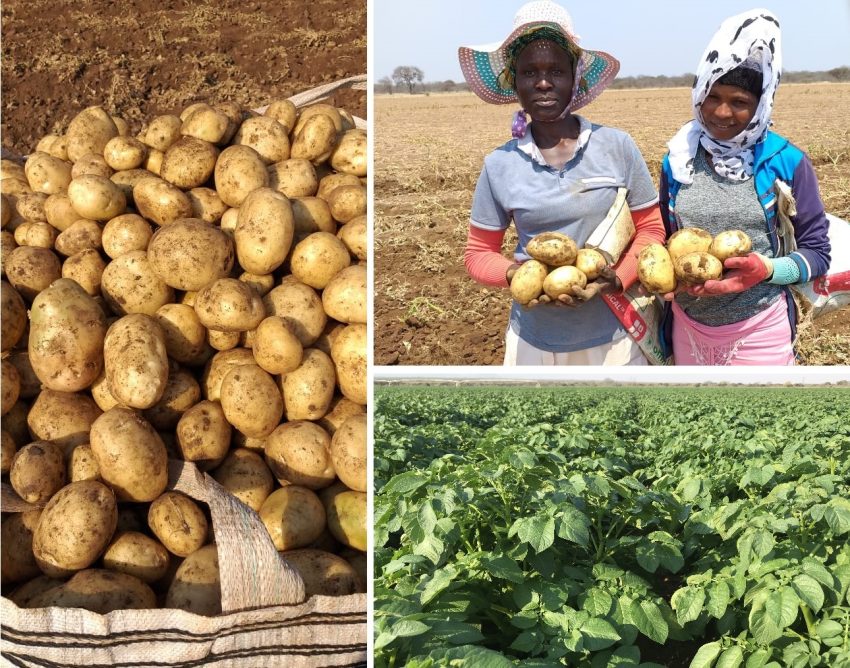 Photos: taken on a different potato farms in the Limpopo Province near Louis Trichardt.
The potato plants in these photos were also treated with ExploGrow™ bio-fertiliser with a special blend of soil beneficial microbes. The owner of this potato farm was also particularly impressed by the large sizing that resulted in a better overall yield.
---