Commercial Maize yields up by 17.6% and Rural Development Maize up by +216%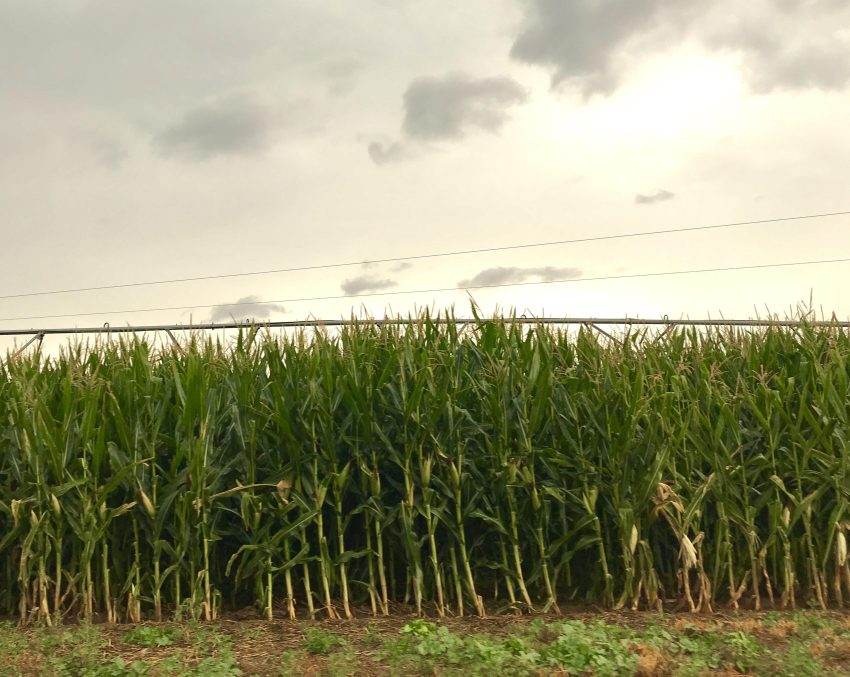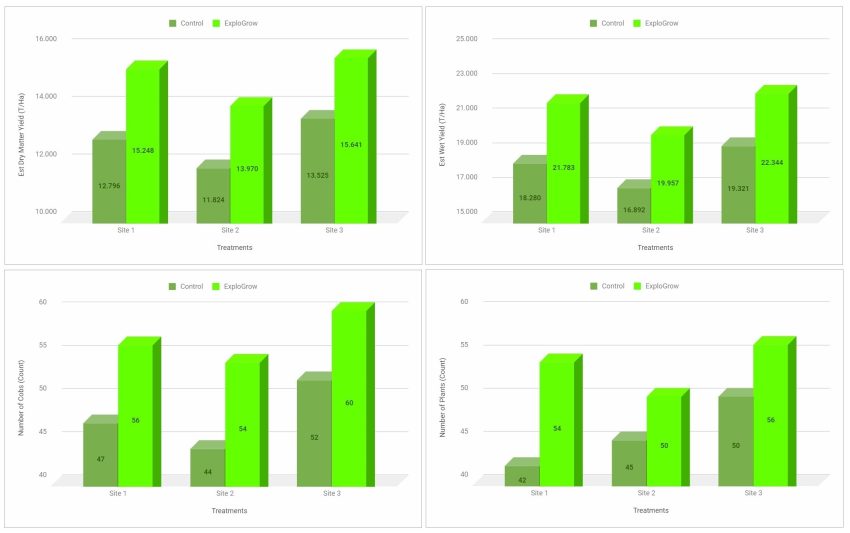 Commercial Maize yields up by 17.6% and Rural Development Maize up by +216%
Large scale commercial Maize, Kommadagga, Eastern Cape
Location: Kommadagga, Eastern Cape
Crop: Yellow maize
Irrigation: Center pivot
ExploGrow™ was applied through a boom-spray at a rate of 8 liters per ha.
ExploGrow™ was applied at 5 weeks post emergence.
Six cut strips of 10 meters each were harvested and the data recorded. Three of these represented the treated area and three the control. A standard fertilizer program was followed and was applied through the center pivot.
Unfortunately this meant that the farmer was not able to reduce fertilizer inputs on the ExploGrow™ treated area. The ExploGrow™ treated area achieved 3.2t of grain per ha higher than the control block.
This was a 17.7% average yield increase which resulted in an extra R4,640.00/ha profit after taking the cost of the product into account.
This represented a 127% return on investment.
[The brief: It was important to the producer that there was a significant yield response to ExploGrow™ without great disruption in his management practice. For this reason we kept the treatment to a once-off application of 8 liters/ha. There was also no change to his fertilizer inputs. Based on previous tests and results we would suggest a reduction in Nitrogen and Phosphate of up to 40%. This would represent a further saving and would increase the return in investment. Furthermore a greater yield response might have been achieved through splitting the application. On those planters that have the capacity to do so it is recommended that ExploGrow™ be injected into the row at planting.]
[Note: is that there was a return on investment within the first season of application.]
[This is especially important since it offers a more sustainable and environmentally friendly approach with an increase in yield.]
[There is no doubt that this product must be added as a standard in all maize programs.]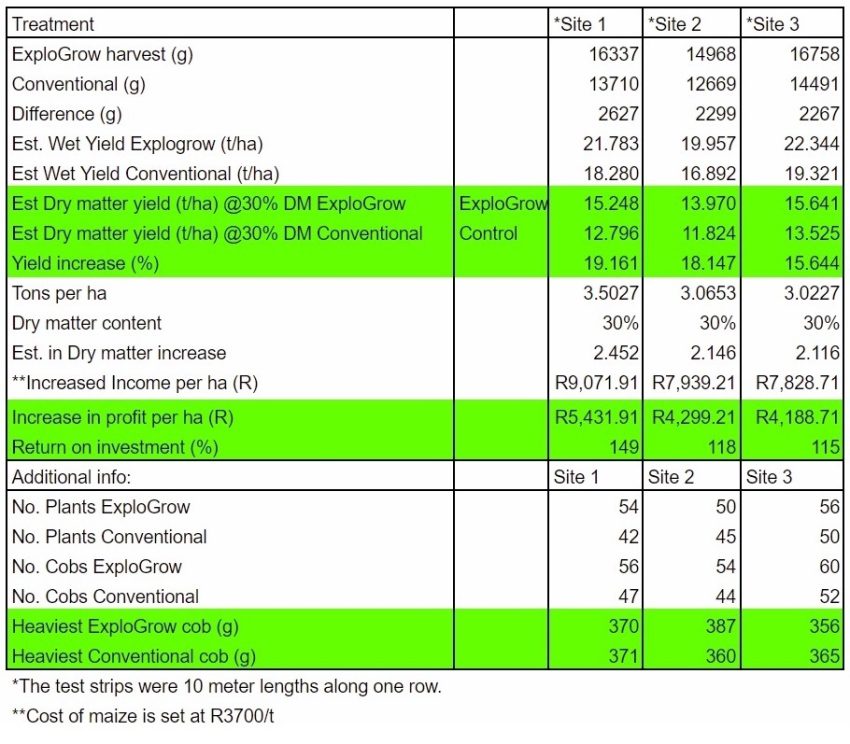 Maize, Development Farm Trials
Pniel Youth Development Cooperative
Location: Diamantveld, Kimberley, Northern Cape
Crop: White maize
Irrigation: Center pivot
Due to lack of 'commercial level' resources, this farm suffers from a risk of very low yields
Due to the lack of resources a 1/4 dose of ExploGrow™ was applied through a center pivot
The ExploGrow™ product was donated by Ingomso Labalimi Base Africa Pty Ltd. ('FutureGrow")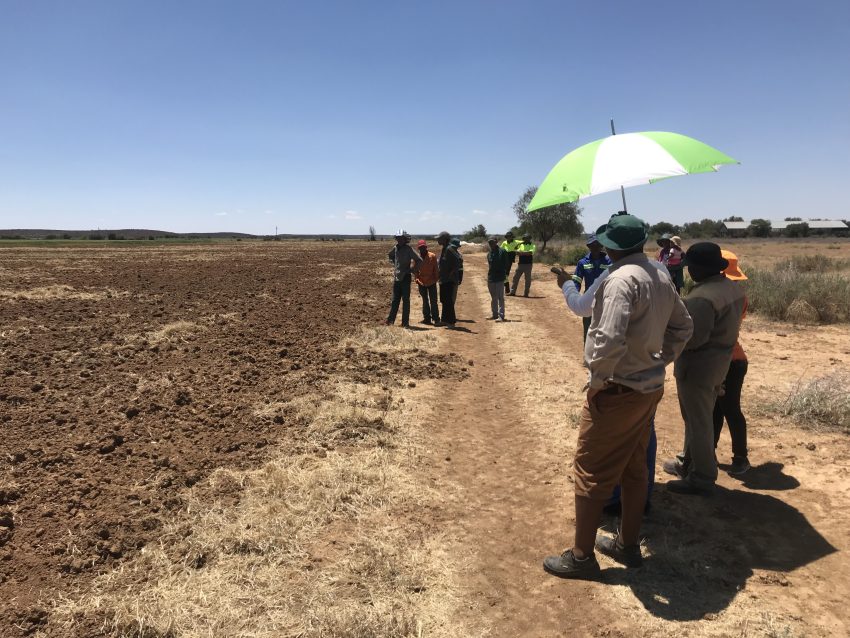 ExploGrow™ was treated on one pivot and compared to two other 'control' pivots.
ExploGrow™ was applied at 8 weeks post emergence
The ExploGrow™ pivot was 21 ha in size
The two control pivots were 20 ha in size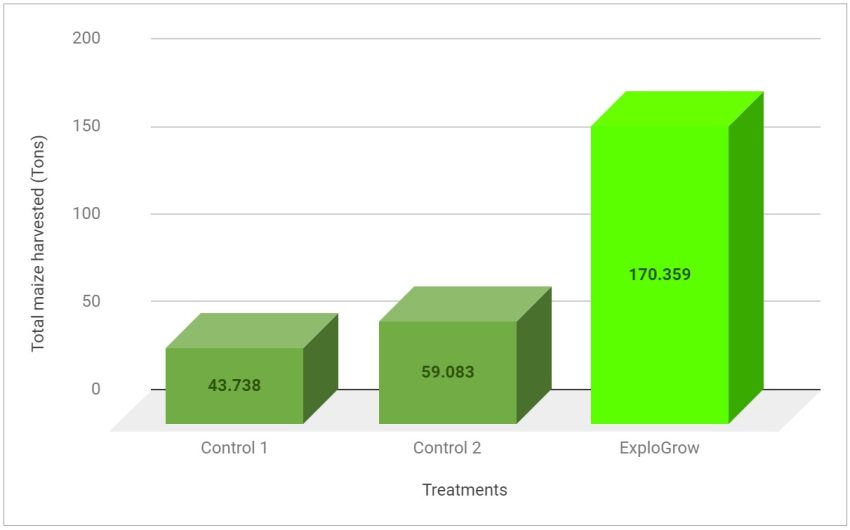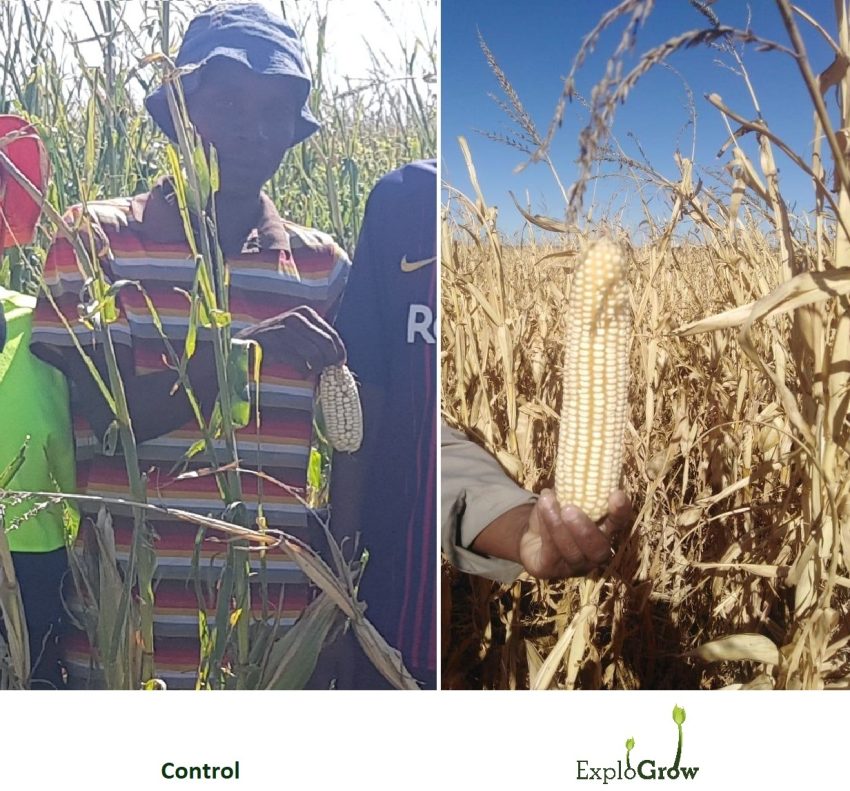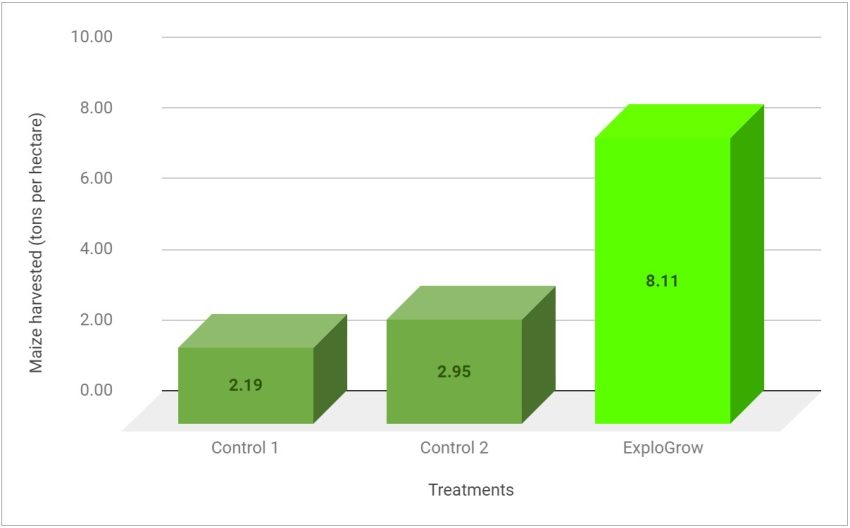 Control 1: 2.19 tons/ha
Control 2: 2.95 tons/ha
Average: 2.57 tons/ha
ExploGrow™ yield: 8.11 tons/ha
Percent increase ExploGrow™ Control 1: +270%
Percent increase ExploGrow™ Control 2: +175%
Average yield increase: 5.54 tons/ha
This represents a massive yield difference of +216%
---