Organic bio-fertiliser field trial results: South Africa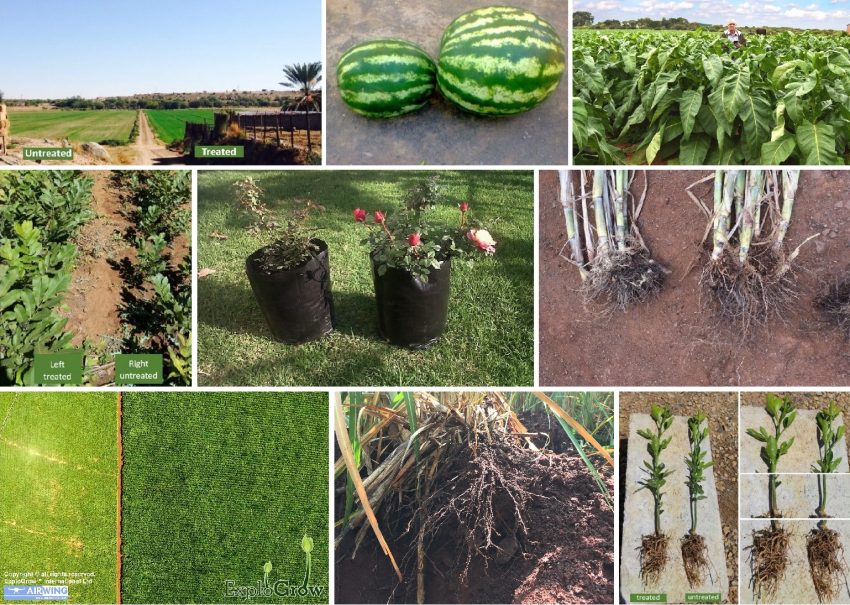 Updated organic bio-fertiliser field trial results
Crops tested and recorded in the report below:
Soybeans
Sugarcane
Lucerne (Alfalfa)
Grass / Grazing
Winter Wheat
Spinach
Watermelon
Radishes
Tomatoes
Pecan Nut Trees
Spring Onions
Brinjals (Aubergines)
Tobacco
Orange tree seedlings
Strawberries
Peppers (green)
Peppers (colour)
Onions
Click on the image below to open the PDF report in a new tab.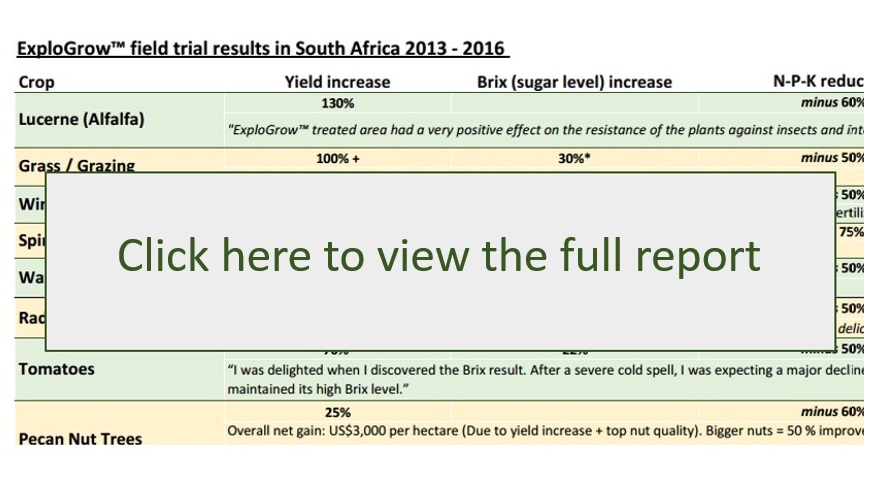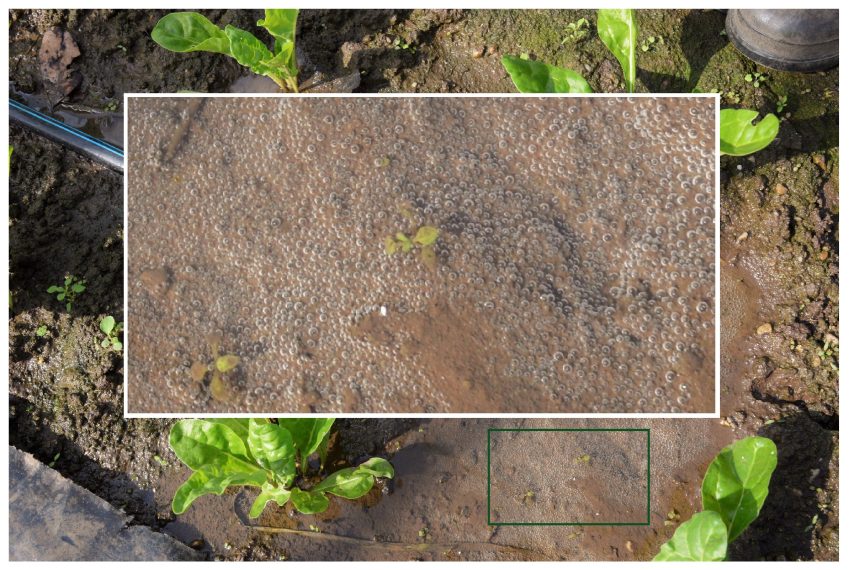 Some bio-fertiliser benefits experienced by farmers:
Nutritious crops with higher (10% - over 20%) uplift in Brix (sugar) levels
Plant's root systems typically more than double in size
Reduction in use of chemical fertilisers (by over 50%)
Cost neutral or better (increased profit per hectare)
Much larger crop yields, cases of over 200%
Reduction in watering (by at least 20%)
Soil and plant health optimised
Organic production
"The unique microbial composition places ExploGrow™ in a league all of its own".Dr. Stephanus Malherbe, BSc; BSc Hons.; MSc (Mikrobiologie); Pr.Sci.Nat. (Landbouwetenskap); PhD. (Agronomie).
---